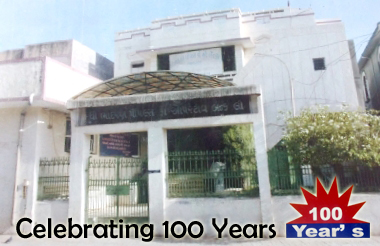 The Bhadran Peoples' Co-Op Bank Ltd. was established in the year 1911 as Bhadran Farmers Co-operative Society, with the blessings and support from Maharaj Sayajirao Gaikwad of Baroda, who had a keen desire to help the farmers financially and to develop Bhadran in all respects. The promoters at that time collected a sum of Rs. One lakh and registered under the Co-Operative Society Act. This emerged as a proud achievement for the people of Bhadran and around. The society continued to cater the needs of poor farmers for the purchase of land, diesel engines and get relief from mortgages, etc. The society changed its name to Bhadran Taluka Co-Operative Bank Ltd. in 1948-49 when Baroda State was merged in the Bombay state. Finally in 1959-60, it was named as The Bhadran Peoples' Co-Operative Bank Ltd. Since 1932, this bank operates from its own premises.
Thanking all those persons directly and indirectly involved in present.
Chairman Shri Shailesh R. Patel said "Our bank recently celebrated Centenary last year in a big way inviting various dignitaries, esteemed customers and industrialists. We also brought out centenary souvenir which included messages supporting and encouraging the bank activities from distinguished personalities, ministers, spiritual leaders, etc. I am very proud to say that our bank, though a unit bank is doing very well and there is not looking back. We have made it a point to donate every year some funds out of our profits to various social and success in banking have been possible because of Co-operative directors and hard working employees."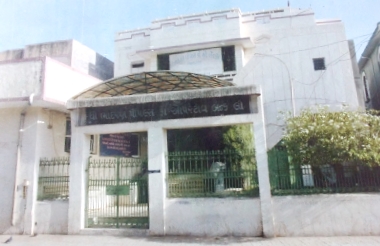 According to the chairman of The Gujarat Urban Co-Op Bank Federation, Jyotindra Mehta, this is the second oldest and well managed unit bank in Gujarat. This bank also was felicitated along with other banks that completed century of banking, by NAFCUB at is AGM. We, at the federation always help our member banks in their difficult times and also advice them for continuous growth and progress.